World's first free gym membership for every personal training session.
Following the footsteps of H.I.T. (High Intensity Training) created in the early eighties by the late Arthur Jones, we have had over 4 000 participants since 2002. Owner and trainer Victor Tang (see victorsgym.net) has further improved aspects of this "No Frills" method of Fitness Training.
This gym may be for you if:
You are time poor
You have been injured and/or disappointed by the trendy cross-fitness madness.
You have sufficient understanding to reject what is in popular fitness culture presented on T.V., in the Social Media, in popular magazines/publications.
You are educated enough to know that fitness and appearance are not always directly related to health and longevity.
Find Out More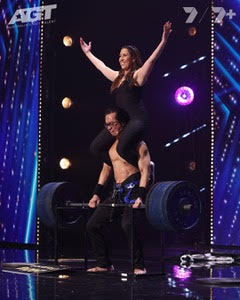 Watch Victor Tang (Master Trainer of Fitnessland) in Australia's Got Talent on Channel 7 TV at age 57.
View Performance
Opening Hours
We are open every day of the year at 5:00am.
Monday - Friday

5:00am - 9:30pm

Sat, Sun & ALL public holidays

5:00am - 6:00pm